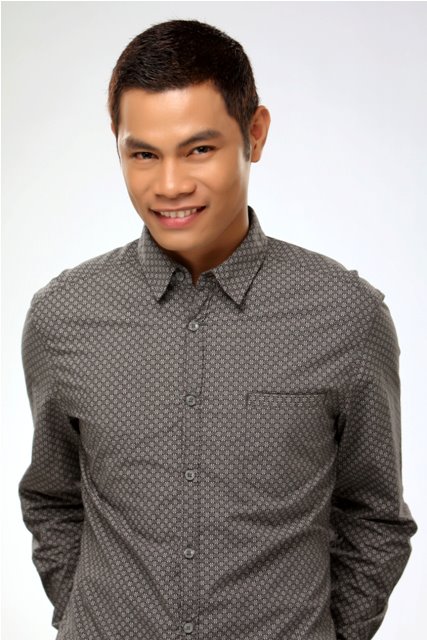 Filipino singer Bugoy Drilon. He joined "Pinoy Dream Academy Season 2" wherein he won as the Second Star Dreamer in the reality singing contest aired over ABS-CBN. Bugoy was formerly working as a canteen janitor before he joined the competition. He was born and grew up in Camarines Sur, Philippines. Bugoy attended school at the University de Sta. Isabel and took up Food Service Institutional Management.
Other than singing, he is also into acting, dancing and sports such as track and field and swimming. He also dreams of playing the piano and guitar. Bugoy hopes to be a successful singer and chef in the future.
Proud of his humble beginnings, he shares that every person has the right to dream and believe in what he can do through his talent. God has truly helped and support those people who pray and seek His guidance in whatever endeavor he is up to, he said. Bugoy never fails to be thankful in all the blessings and opportunities that were given to him. Today, he is famous for being a soul singer in the field of Filipino music.
He had blockbuster songs in his name entitled 'Paano Na Kaya,""Kung Pwede Lang Sana,"and "Muli," that ranked the Gold status. In 2009, he was awarded as the Best New Male Recording Artist at the Awit Awards People Choice. The same year brought him numerous awards from almost all awards giving bodies in music. Bugoy had also received an award from the 23rd Awit Awards, as the Most Downloadable Song and Singer respectively.
Just like any other celebrity in the Philippine entertainment, Bugoy was not spared by controversies and intrigues in the industry. He was suspected to be a gay, but he says he was not affected in any way because he knows the truth. His friends and family actually made fun about the rumor and just laugh it off. He clarifies that the effeminate issue might be rooted in the fact that he grew up with four sisters and his father was not much an influence to him because he was not really around when he was growing up.
His P500,000.00 prize as second place in the reality singing search had helped the family pay debts. He even bought a car for himself and shared some amount with his parents. When asked how did popularity change his life, he said every time he comes home to his hometown, he is greeted very warmly now compared when he was still a janitor. Bugoy doesn't mind negative people and comments as long as he does what he knows are right and won't affect other people. He jokingly stated that even his carabao wants to take a picture with him.
Today, he is busy doing some recordings, TV guesting and out of town shows. He never changed, and he always keeps his feet on the ground. Bugoy is grateful for all the good things that are happening in his life, his singing career and his family.